por josé simões, em 07.06.21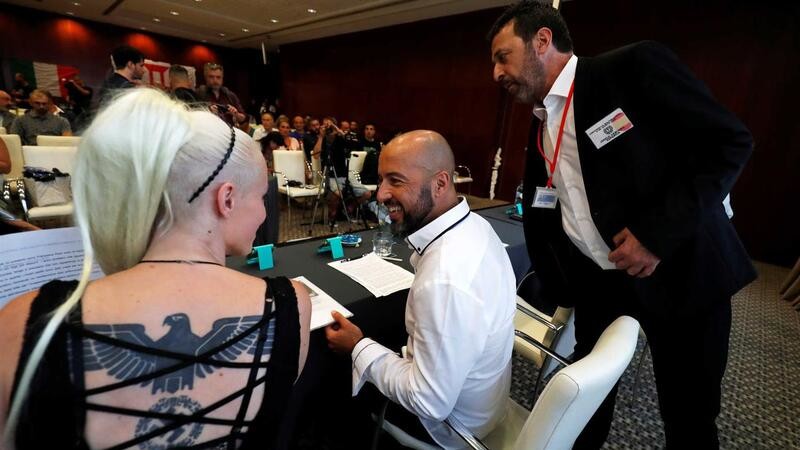 «Carabinieri seized photographs of Hitler, swastikas and a book listing Jewish surnames during coordinated raids on Monday on the homes of 12 alleged members of the Roman Aryan Order, a Nazi-inspired white supremacist group. One of the accused was voted the winner of an online Miss Hitler beauty pageant in 2019, calling herself Miss Eva Braun.
The investigation began in 2019, as part of a wider probe into white supremacist and far-right movements. Police said in a statement that this group was "dedicated to publishing racist and discriminatory, Nazi-inspired, anti-Semitic and Holocaust-denying content, videos and images on social media.»
Italian neo-Nazis were plotting to bomb NATO base, police say

Carabinieri raided the homes of 12 alleged members of an extremist group on Monday.
Entre os acusados está Francesca Rizzi [na imagem], candidata ao título Miss Hitler e convidada de Mário Machado na convenção de neo-nazis que se realizou em Lisboa em Agosto de 2019, o mesmo Mário Machado que, um ano depois no seu canal Youtube, apelava aos camaradas para se mudarem descansados de armas e bagagem para as fileiras do Chaga pois nunca revelaria a sua proveniência.