por josé simões, em 28.02.14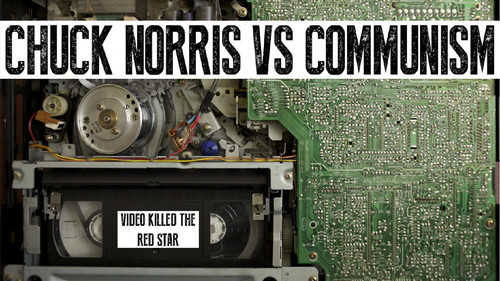 Quando os partidos comunistas, no pós II Guerra Mundial, tomaram o poder na Europa de Leste [o Tony Judt explica como] e trataram de pôr mãos à obra de aplicar o socialismo real na vida das pessoas, não contaram com as pessoas nem contaram que as pessoas tinham vida. Ainda hoje há quem defenda que a teoria era/ é boa, as pessoas é que estavam mal. E nunca conseguir trocar de pessoas:
"Throughout my childhood, these films provided a glimpse into the forbidden West, resplendent with blue jeans, Coke and skyscrapers.
[…]
dubbed films defined the underground culture for Romanians living under communism in the 80′s and provided a fantasy of a better world out there, a world where Chuck Norris, Sylvester Stalone or Bruce Lee always destroyed the bad guy."
«Chuck Norris Vs. Communism: The Woman Behind 5,000 Dubbed, Smuggled Tapes»