por josé simões, em 06.06.16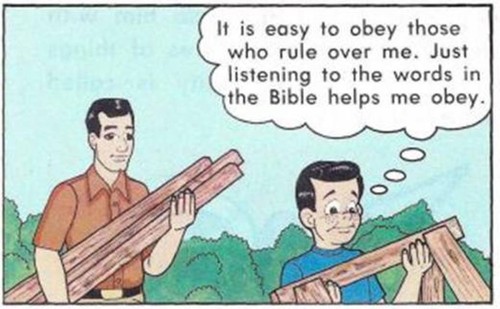 "Homosexual, adjective: having unnatural sexual feelings towards one of the same sex… Homosexual activity is another of man's corruptions of God's plan."

"The Bible records that God destroyed the cities of Sodom and Gomorrah because of homosexual activity. Some people mistakenly believe that an individual is born a homosexual and his attraction to those of the same sex is normal."

"God has given both the husband and the wife certain areas of responsibility in the home. The husband is to be the leader of the home, loving his wife even as Christ loved the church… The wife is to obey, respect and submit to the leadership of her husband, serving as a helper to him… She is available all times day or night."

"God desires for me to submit to my husband, train up my children, see that my house is properly supplied, pray without ceasing, teach other women to love their husbands and children, and be discreet, pure and a keeper of my home."

As "escolas independentes", já no Guião que Paulo Portas escreveu para a Reforma do Estado.